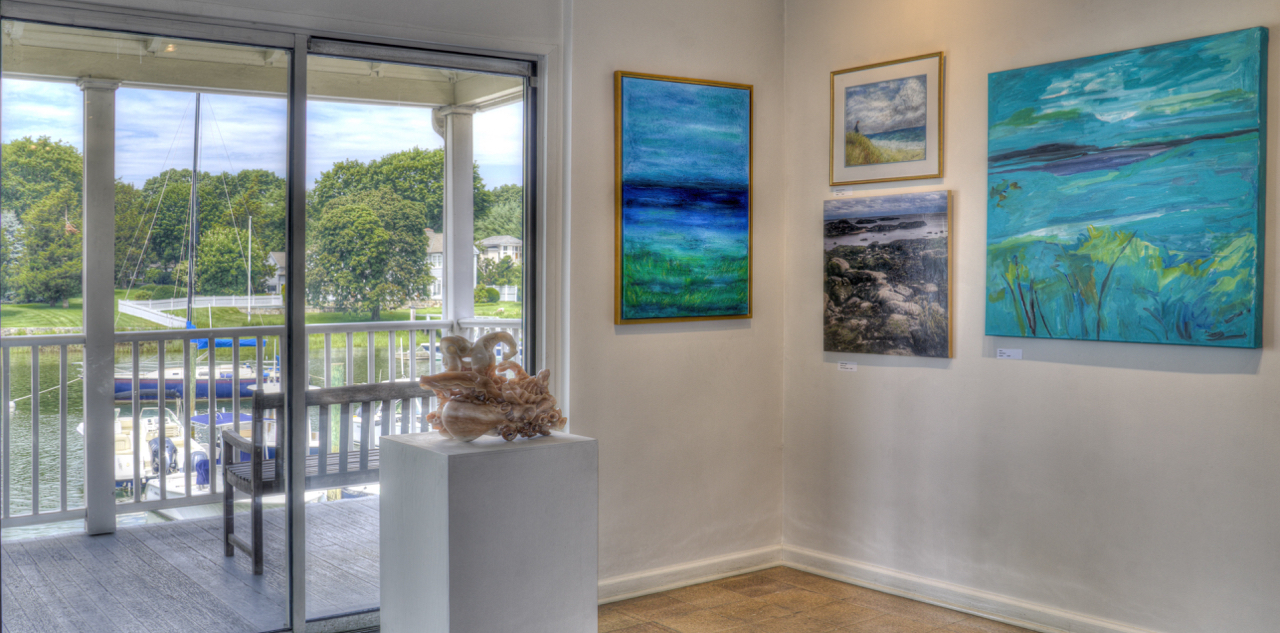 For more than 50 years, the Rowayton Arts Center (RAC) has been a community cultural hub providing an accessible environment for the exchange of arts-related ideas. RAC's open and airy building on the scenic banks of the Five Mile River is the setting for monthly exhibits and receptions, classes and workshops for artists at all levels, lectures, musical events and other activities that attract participants and visitors from Connecticut and New York. RAC now has more than 500 members, including nationally-recognized professionals, talented amateurs, beginners and non-artists from Fairfield County and beyond.
RAC is a 501c3 non-profit organization dedicated to providing access to the arts through opportunity, education and outreach. RAC's programs are supported by modest membership dues, class and workshop fees, commissions on sales, and donations from generous individuals, public-spirited foundations and civic-minded businesses. We have received support from the Department of Economic and Community Development, Connecticut Office of the Arts, which also receives support from the National Endowment for the Arts.
Moving beyond our own membership, RAC reaches out to the community through arts-related activities, sometimes in cooperation with other organizations such as local libraries, historical societies, high schools, environmental groups and the Cultural Alliance of Fairfield County. Each June, we invite everyone to join in a free community plein-air painting competition and show with an opening reception that features live music and refreshments.
RAC's community outreach includes underwriting an six-week program for a group of middle school students who participate in the Expressive Arts class at the Family & Children's Agency in Norwalk. Each year's program culminates in a show at RAC of artwork created by the youngsters.
"It is amazing to see the impact of exposure to the arts in the young people we work with. Time and time again, we witness the power of visual and creative arts in drawing out a young person and developing self-esteem That kind of social and emotional learning is priceless. We have kids who are like new people during the hour they spend in the art program each week." – Jennifer Barahona, Director of Youth Development, Family & Children's Agency