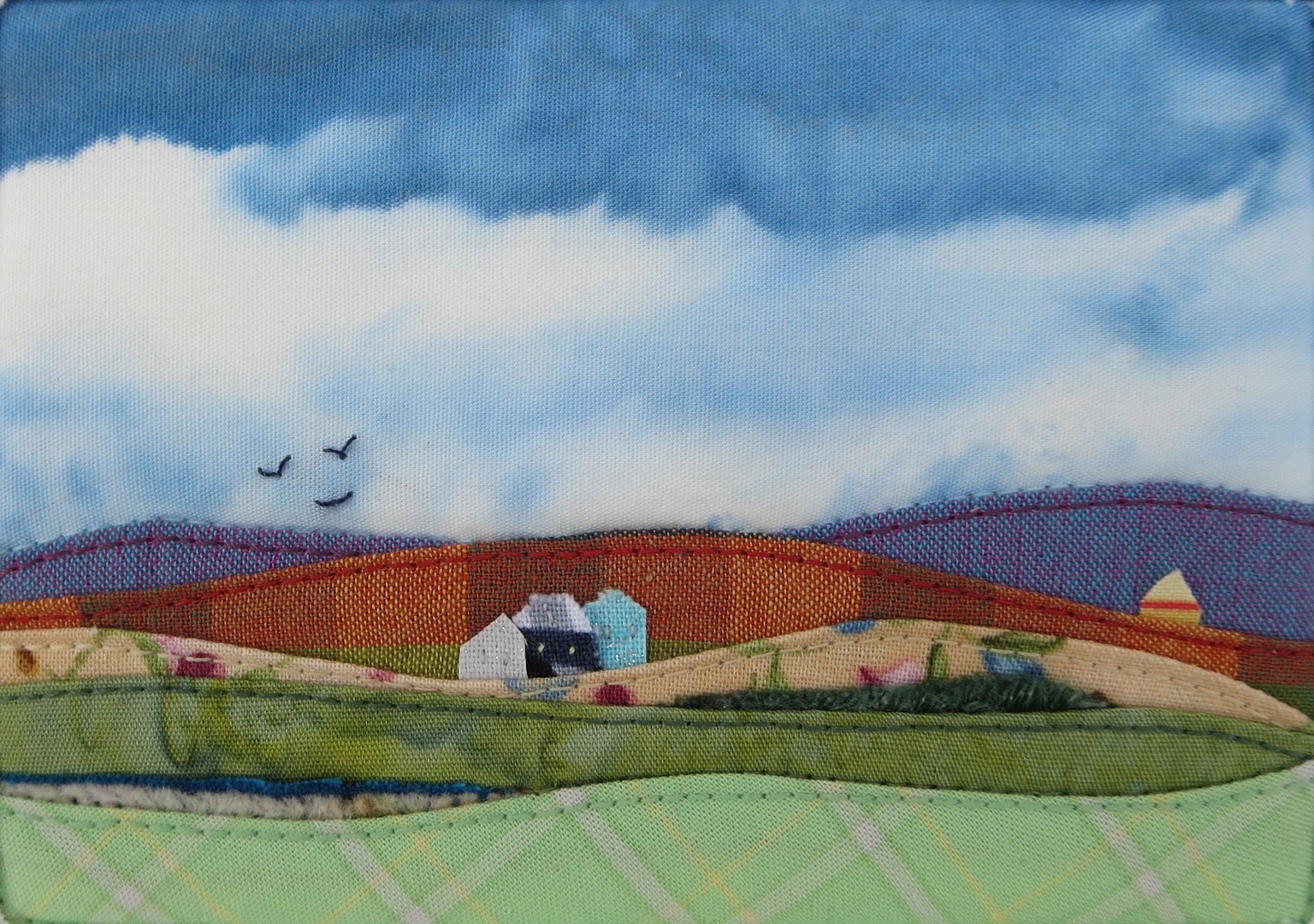 Angela Suter Liptack is a designer and fabricator of fine, intricately detailed fiber art.

Hailing from a family of accomplished artists, Angela nurtured a teenage interest in designing clothes into a passion for quilts, with her focus evolving from creating visual impact in traditional, functional quilts to making fiber art that evocatively and expressively depicts a scene or a particular concept, idea or mood.
An associate director at a historic house museum by day, Angela has an understanding of the vulnerability of fiber art.  She uses high-quality textiles, some of which she paints using acrylics, and she individually crafts each piece using only needle and thread.  All works are mounted on ph-neutral materials and presented behind Tru-Vue (R) Conservation Clear (R) glass to avoid UV damage, ensuring their colors' vibrancy over time.  Many of her pieces feature custom-made, reclaimed wood frames.
Angela is an exhibiting member of the Rowayton Arts Center and a member of the Ridgefield Guild of Artists and of the Greenwich Art Society.  Her works have been juried into numerous art shows in New York and Connecticut.  Most recently, "Bay View I" was awarded first place in mixed media in Rowayton Arts Center's fall 2015 juried show.
When not in the studio creating, Angela typically can be found at the local history museum or on a hiking trail with her husband, Jim and dog, Mindy.
For more information, consult her website.