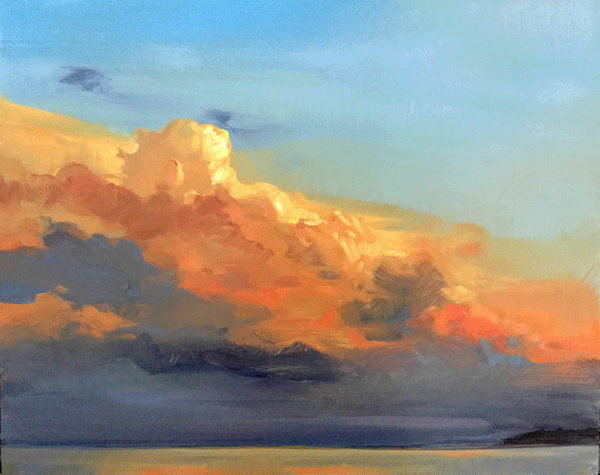 Level: all levels welcome, fundamental knowledge of your preferred medium is helpful
January 10 - February 21, 2018
Wednesdays
10am - 1pm
7 weeks
Instructor: Lori Lohstoeter
Fee: $235
THIS CLASS HAS BEEN CANCELLED!
"I want them all to behave; to do what I want and not what they want…one must taste and taste in order to cook just right." Josef Albers quote on color from Interaction of Color
This class focuses on color — Glorious Color. Short weekly lessons discussing the color wheel, famous artists' palettes, a pinch of theory and a dash of color history are part of the play. Learn to mix with confidence — harmonize, saturate or mute your hues. Play with complementary pairs or analogous sets. All paint mediums are welcome. Each student works with their own subject matter. Lori is an experienced teacher and has expertise in oils, acrylics, gouache and mixed medium.  For the Fall sessions only, Lori will be teaching and helping students from 10am-12pm.  From 12-1pm, students will have time to paint on their own without the presence of Lori.
Note: This is a class for experienced painters only (i.e.you must be self-directed and able to start and finish a painting in your preferred medium. This means you have a degree of comfort using paint and working independently) — you don't have to me an expert, just comfortable with your preferred medium.  Please take a moment to read Lori's description of the class on her blog.  It should clarify any questions you may have and should get you doubly excited about taking her class.                click here to access Lori's blog
Supplies needed:
Students work in their preferred medium. Lori can guide you towards additional supplies or color range if necessary.