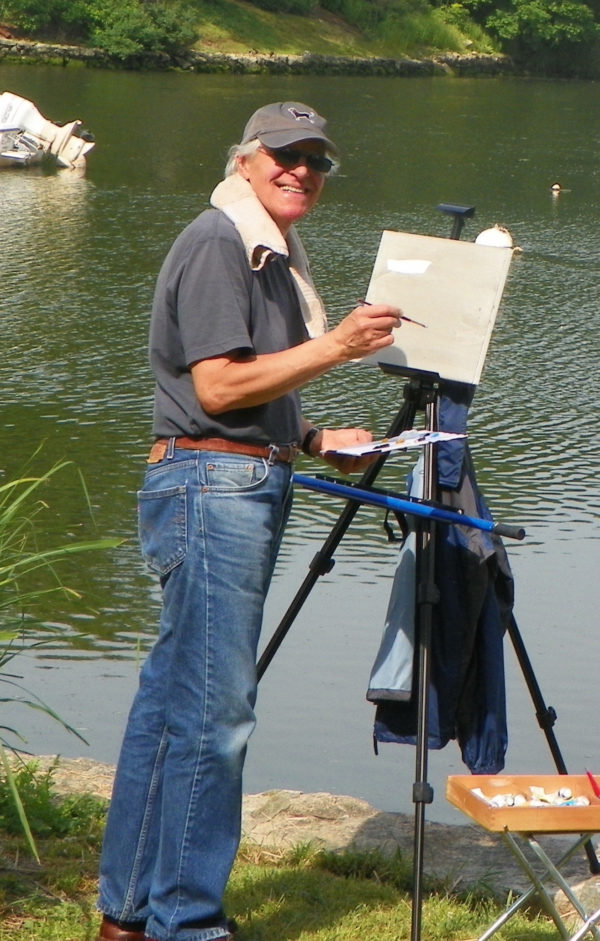 May 28
11:00 am - 3:00 pm
Fee: $15
Plein Air Painters: 2 Events!
Paint Out
Paint Rowayton (Drop off date: Fri., June 2 (12-5pm)
(Alan Sprules at Pinkney Park – 177 Rowayton Ave., Rowayton, CT)
Click on image to register
Art in the Park is just around the corner and you are invited to participate on Sunday, May 28 as part of Rowayton Memorial Day festivities! New this year: A "Paint Out" wet paint exhibit and competition for those artists interested in participating. There will be a first place award. You may sell  your artwork in the park that day or if not, include your work in the Portside Gallery exhibit: "Paint Rowayton." Paint Out is a great way for artists to paint, compete for prize money and sell their art.
RAC will have a Memorial Day parade float with our Junior Members aboard inviting families along the route to come to Pinkney Park after the parade to enjoy music by "Two for the Road" and  browse through art displays and check out the work by "Paint Out" artists. We also have organized art activities and refreshments for the kids. Rowayton Historical Society will open their summer show and will have the antique tool barn and maritime barn open for the public.
Artists bring their own supports, supplies and handle sales. Set a price and offer your art for sale.
If your artwork does not sell in the park, enter it into Paint Rowayton exhibit – drop it off at RAC on Friday, June 2 (12 – 5pm) and it will be included in the Portside Gallery Exhibit (June 4 to June 25).
Form, Prospectus, Map and Regulations