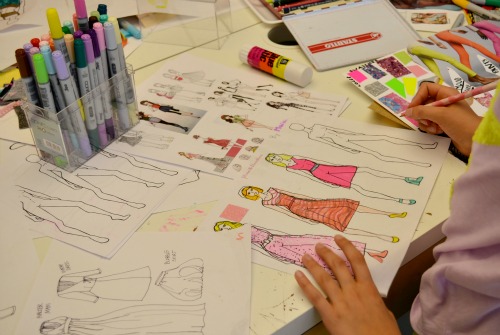 Level: Ages 6-10
April 8 - May 13 (no class 4/22), 2017
Saturdays
10:30am - 12:00pm
5 weeks
Instructor: Jessica LaRock
Fee: $160
Class Description:
In this class , students will learn to understand the important artistic aspects of fashion and become well rounded designers. The classes will cover flat sketches, drawing still life with fabric draping and accessories, designing dresses using fabric on paper and basic hand sewing and beading. This class is open to beginners to the advanced, as long as there is a "passion for fashion!"
About the Instructor:
Jessica LaRock is an artist and designer who has studied in London and New York and went on to work with Betsey Johnson and other designers.