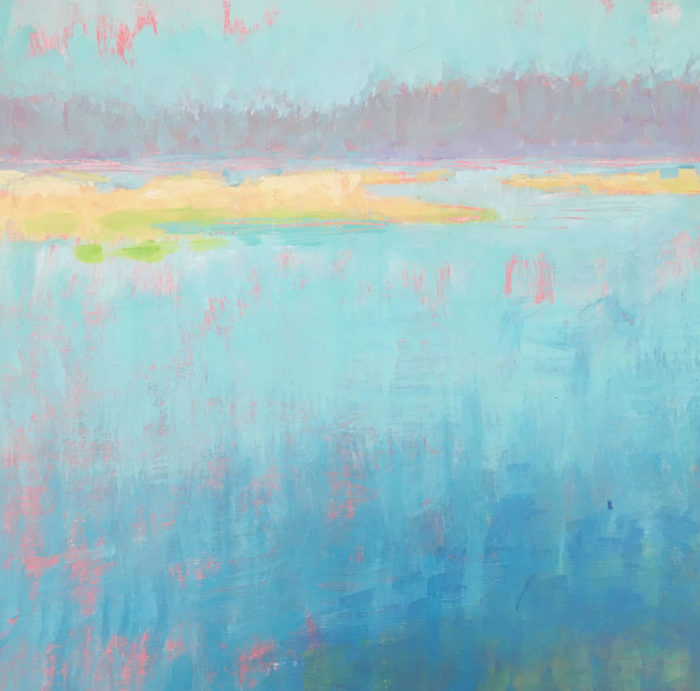 Level: All
March 1 - April 26, 2018
Thursday
1:00pm - 4:00pm
9 weeks
Instructor: Dana Goodfellow
Fee: $285
"Seascapes, Cityscapes, Landscapes and Abstract Works" Levels – Beginner to Advanced
The goal of this class is to use theories of composition, layout, design and perspective to allow for stronger realistic or abstract paintings. Values, color mixing and different brushstroke and mark making will be emphasized in each class. The use of line, hard and soft edges, chiaroscuro, glazes and different mediums and substrates will be taught. There will be painting demos of both realistic and abstract painting (in both oil and acrylics). Individual instruction and encouragement will be given throughout the class to help each student reach their goals. This class has a "no stress" policy!
Materials List:
Bring images from which to paint to the first class.
The following is a list of what you could bring. All items listed below are available at Jerry's Artarama in Norwalk.
I suggest bringing what you have to the first class and filling in after you see what I use. Anything that has a "star" (*) is not necessary.
CANVAS:
paper, boards or stretched: 12 x 16, or 11x 14 no larger
than 16 x 20 to start
PAINTS:
OIL: (Charvin fine oil, Old Holland, Gamblin)
Titanium white
Cadmium yellow med and light
Cad red light, or med
Cadmium Orange
Alizarin Crimson Permanent or Vermillion or Quinacridone magenta
Ultramarine blue
Scheveningen blue light*/ Old Holland or Thalo Blue/ any brand
Transparent red oxide*/ Old Holland
Golden ochre*
Gamboge**/ Old Holland
Sap Green***/ Old Holland
ACRYLIC:  (Charvin, Golden, Liquitex)
Titanium white
Cadmium yellow light and medium
Cadmium Orange
Cad red light, or med
Quinacrinone majenta
Alizarine Crimson
Ultramarine blue
Transparent red oxide*
Golden ochre*
Phthalo blue/Thalo blue
Cobalt blue*
Golden Gloss medium or the new Golden OPEN medium
Charvin new acrylic mediums
BRUSHES:
2 palette knives, Home Depot brushes (1/2 inch, 1 inch and 2 inch)
Bristle brushes –Robert Simmons or similiar
Rounds and flats in nylon– DaVinci , Pro Arte, Rafael or similiar
Flat or filbert bristle brushes #1,2,4,6,8, round nylon #3,8,10
Round nylon sables: #8, #10 or short handle 1 inch, 1-1/2 inch and 2 inch
Plus, grey palette paper pad or white at Jerry's, plastic pallet box, paper towels, containters for turp, sketch paper, plastic bags for garbage and pencils.