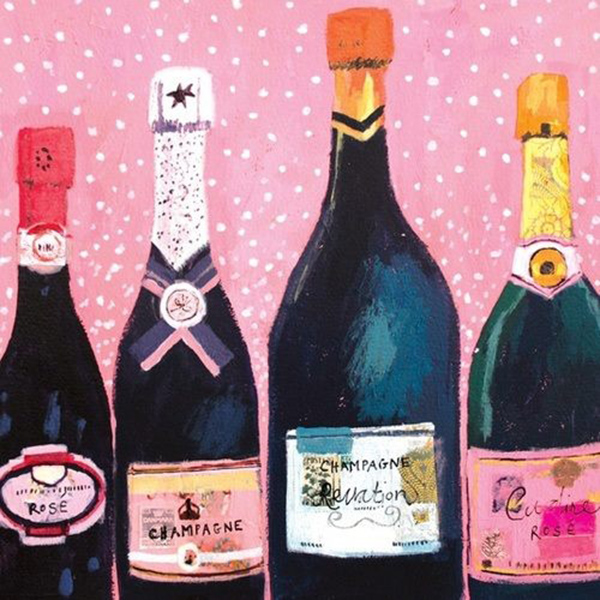 Feb 22, 2017
Wednesday
6:30pm - 9:00pm
2.5 hours
Instructor: Anda Styler
Fee: $45.00 (includes materials, champagne and lite fare)
Pop the cork and lets have some crazy painting fun! You'll get to follow the Instructor who will guide you through Every Precious Step of the painting…all while sipping on those cute little bottles of champagne.  As you lose yourself in your painting, your daily stresses will slip away and you'll begin to wonder what all the fuss what about.  This is evening is guaranteed to make you smile and produce a masterpiece at the same time. So come and join us for a night of fabulous evening of bubbly and paint!
About the Instructor: Anda Styler
Anda lives in Sherman, Connecticut and has been painting in oils and acrylics since she was 16.  Acrylics, however, remain her favorite medium.  Anda graduated from the Parson School of Design and has been devoted to her art ever since.  She has many accomplishments in the art world, including interviews with both local and national publications, such as American Art Collector, Who's Who in America, Country Gardeners Magazine, Victoria Magazine along with numerous awards and recognitions for her work as a painter.
Anda's paintings and techniques are published in two books by North Light Publications.  Her works are currently represented by several galleries in and around New England and to her credit, she has had many one-woman shows with great success. Northwestern Memorial Hospital in Chicago is lucky to have four of her large paintings in their permanent collection.