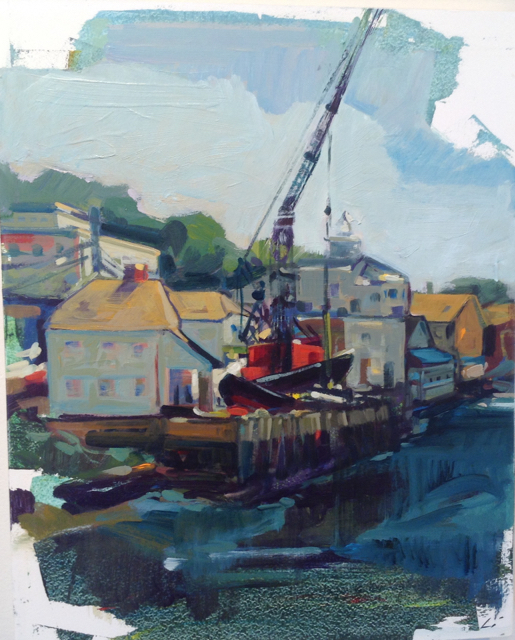 Lori Lohstoeter began her career as an illustrator. Her clients included many large New York companies and agencies. Along with her commercial success, she developed a published children's book career, illustrating 11 picture books; Beatrice's Goat is her most familiar illustrated title. How to paint in Acrylics, is published through the Walter Foster Series of art books and explains the artist's painting process. Two of her projects were created for and aired on PBS as animated videos: How the Leopard Got His Spots and Noah's Ark. Many awards followed for her work for young readers.
In 2001 she left her commercial career and turned her focus to personal work fulltime. In 1999, she opened her art salon, Artist At Play, in Rowayton, Connecticut. Her paintings of local seascapes and the surroundings remain in demand. In 2004 she returned to school with a focus on graphic design and creative computer programs. Her digital arts knowledge has led her to designing for clients and providing private tutoring on creative suite software/ARTORG911.com. In 2010 she was asked to join the faculty as an adjunct teacher for Norwalk Community College, and teaches Drawing I/foundation drawing and Color Theory to her college students. Her skill as a painter has led her to solo and group exhibits in the Connecticut area. As an accomplished painter, her work is in many private collections in the area. The artist received her BFA from the University of Arkansas at Little Rock, and completed her studies earning a BA in commercial illustration from the Art Center College of Design in southern California. She studied in New York with Burt Silverman for watercolor. Lori lives with her husband, James Bradford, in Norwalk, Connecticut.
For more information, consult her website and her painting class blog.