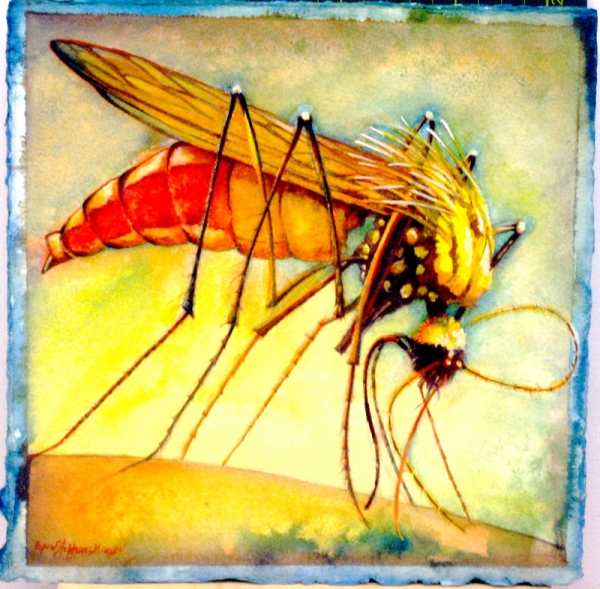 Lynn Stephens Massey is a watercolor artist whose style and themes are ever evolving. She paints on Arches watercolor paper requiring the standard frame and glass. In pursuit of methods to avoid glass Lynn also adheres paper to board, and after completion paints a clear acrylic varnish to protect the surface. Currently Massey is combining her artist's eye with an eco/recycling ethic to bring beauty to her latest works on brown paper bags and recycled papers. Using her own unique style Lynn brings life to found objects from coastal artifacts to bugs and insects. Her adept use of color and design make her pieces both dramatic and unusual.
Stephens Massey's professional career began in Los Angeles as an editorial illustrator. She transitioned to New York illustrating for books, magazines, and advertising.
Lynn lives in Norwalk, Connecticut. Her work is widely exhibited both locally and nationally. Lynn Stephens Massey's work is included in many private collections. Lynn shares her experience by teaching watercolor workshops.
For more information, visit Lynn's website.