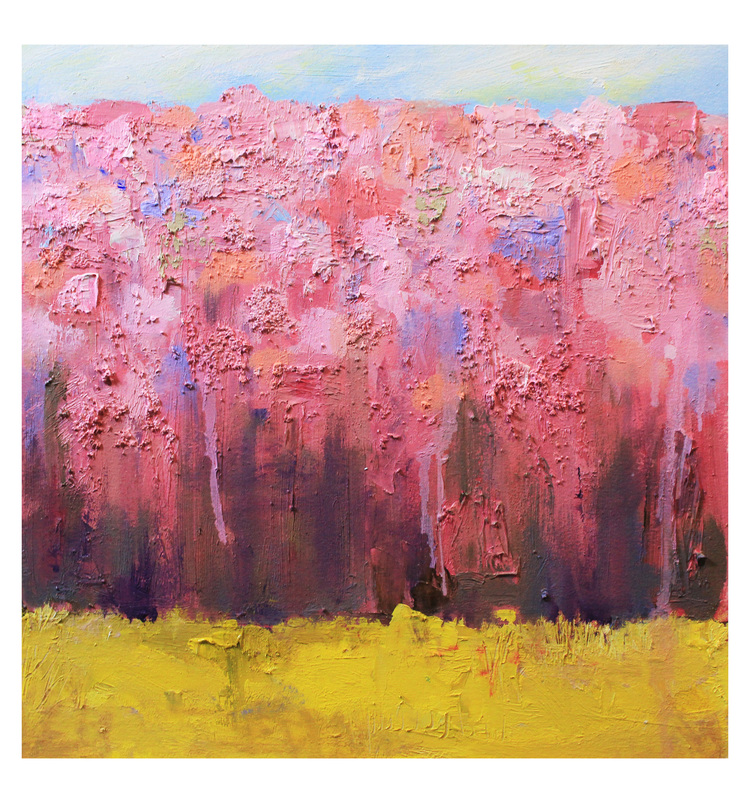 "My paintings are an expression of my intimate relationship with the environment. I evoke a sense of space by feeling and observation and my paintings operate between figurative and abstract.
I am inspired by the natural world and by the process of painting. During my travels and vistas, I record my experiences and impressions with drawings and quick sketches in a notebook I carry wherever I go. Usually it would be simple pleasures that I find interesting and majestic.
I begin working with multiple quick sketches on paper to compose a painting. On a blank canvas, I paint loosely and intuitively blocking off patches of color and using gestural marks. Over a period of time, I build up layers of paint and color, and (sometimes) scrape back to re-discover something done before. I keep my work fresh and dynamic by blending the images into each other, evoking an atmospheric feel. This process is  both intentional and experimental."
For more information about Malu Tan, consult the website.