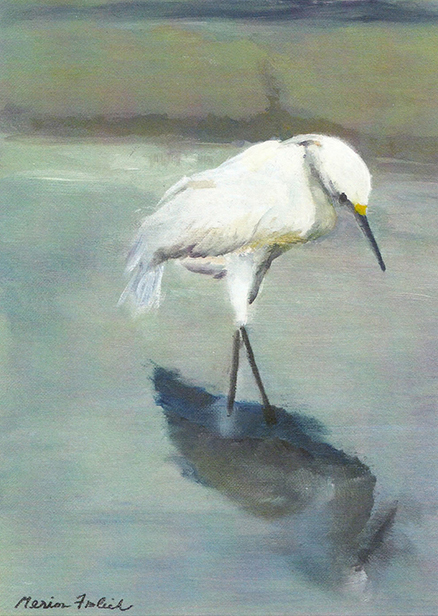 Merion enjoys painting wildlife, people and dogs.  She was born in Juneau, Alaska, in a very beautiful natural environment with mountains, forests, Indians, Indian traditional artwork and the sea close by.
Her Alaska background has made her a lover of Nature, especially shore life.
She holds a Bachelor of Arts degree from UCLA and has studied with Earl Mayan at the Art Student's League and with Gayle Asher in watercolor and oils. She studied printmaking, etching and collograph making at Manhattanville College as well.
She is a member of Connecticut Women Artists, Stamford Art Association, New Canaan Center for the Arts and a past board member of the Rowayton Arts Center.  She is also a Life Member of the Art Student's League.
For more information, consult her
website
.