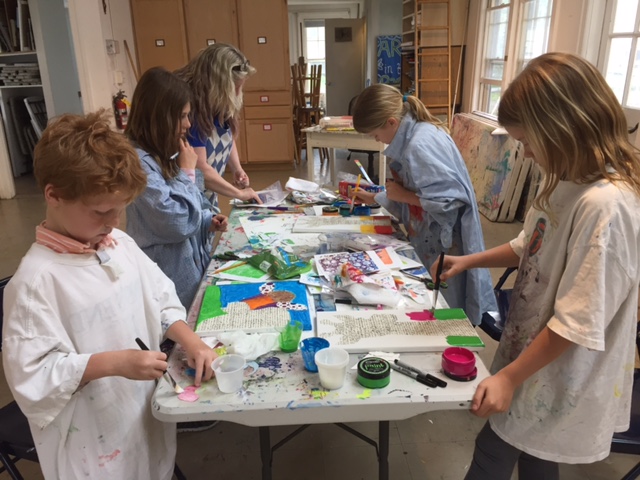 Level: Ages 7-10
March 27 - May 22 (no class 4/10), 2018
Tuesdays
3:30 - 5:00pm
8 weeks
Instructor: Nancy Chapman
Fee: $235
In this class, students will learn about and experiment with all sorts of mediums from inks to distress paints, texture mediums to fabric materials as well as various tools such as brushes, palette knives, even your own fingers and much more.  They will also learn how to think "outside the box" by incorporating recycled or everyday household items into their art. Students will work on a few projects throughout the eight weeks, adding layers to each as new mediums and techniques are introduced.  The emphasis is on teaching students the various elements of art through joyful use of the varied mediums available to them.
About the Instructor:
Nancy Chapman is a Mixed Media artist who describes her work as fun, whimsical and positively uplifting.  She spent years as a Graphic Designer in various companies throughout Connecticut before devoting herself to teaching and focusing on her own work.  Nancy has been volunteering running the the Arts Wellness program at Ann's Place in Danbury for the past 6 years working with patients and families dealing with cancer.  To Nancy, creating art is as important as breathing. Its what brings joy to her life and to those she teaches.