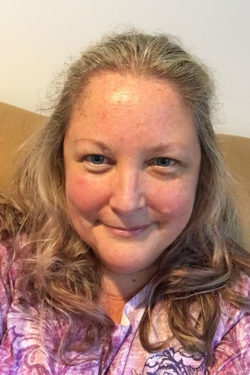 I am a local artist from Connecticut. I love to paint, illustrate, take photographs and do any kind of crafty art! I try to do some form of art everyday, unless life gets in the way. LOL!
I volunteer teaching art to cancer patients 3 days a week, which is one of the most rewarding parts of my week!
I think art is one of the most relaxing, peaceful forms of therapy. Art can take your mind off of just about anything!! Once you start, you wander into another whole world! My wish for everyone is to try some kind of art, even if you think you can't do it…you will be amazed with what you come up with. Just try!