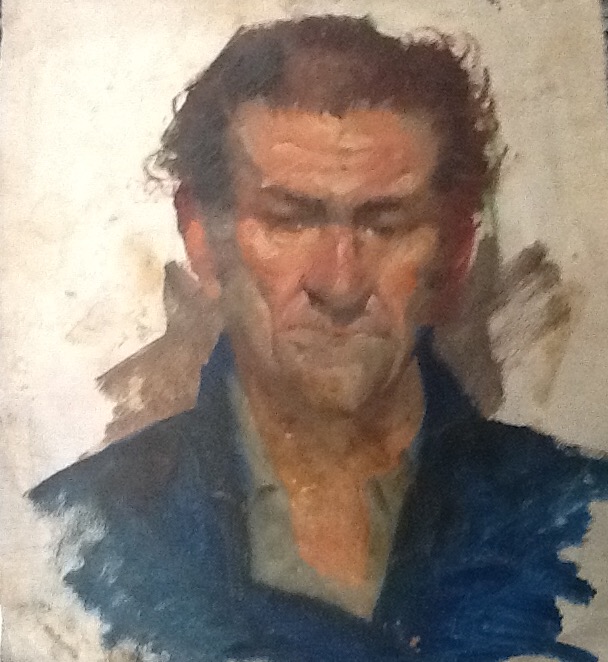 Level: all
March 7 - April 18, 2018
Wednesdays
6:00pm - 9:00pm
7 weeks
Instructor: John Grieco
Fee: $295 (incl model fees)
This class is geared toward teaching students the relationship between drawing and painting how they can be used to eventually create a portrait in one sitting – "all prima style." Students will begin the session with charcoal studies and will progress up to a a single session full color alla prima portrait using a live model.   John stresses expressive brushwork with an emphasis on understanding the importance of the fundamentals.  Class exercises will be given for the first half hour of some classes.  Space will be limited to ensure each student receives ample instruction and close-up view of the model.
John Grieco is an award winning Portrait Artist from New York.  He won "Best in Show" at a 2010 Exhibition at the Salmagundi Art Club in New York City and received the Randolph Chitwood Award in the 2010 Greenwich Art Society Members Exhibition.
Supply List:  The class will begin with charcoal and will progress to paints.  John will discuss paint supplies once the class begins.
Medium vine charcoal
White conte drawing pencil
General charcoal pencil (HB or 2b)
Kneaded eraser
Sharpening blade
18×24" Borden & Reilly Sketch vellum
Paper stump (used for smoothing and blending)
Paper towels
Drawing board (at least 18×24)
Fixative spray for charcoal