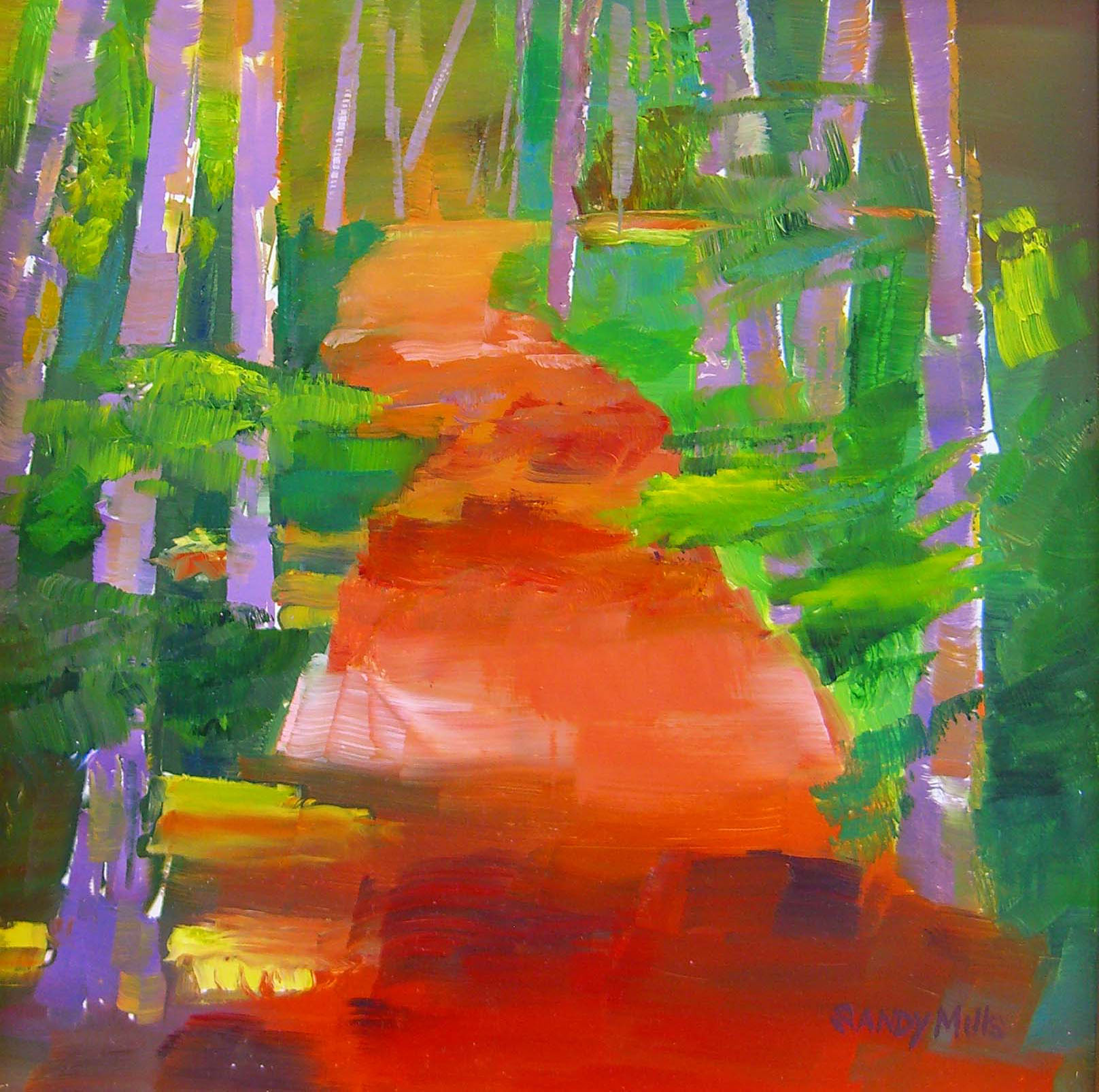 Sandy Mills is a landscape oil painter whose style is impressionistic and spontaneous.
Sandy Mills, Norwalk resident, paints in oil in a style that is impressionistic and spontaneous, leaning on the abstract. She's an outdoors enthusiast, drawn to water whether it's crashing waves or quiet streams. "Design is key when I look for subjects that inspire me." She paints plein air and from her own photographs; she enjoys painting large and small, on canvas and aluminum. In addition to Connecticut scenes, her favorite sites are the Maine coast and Hudson River Valley.
Sandy has studied with David Dunlop, Frank Bruckmann, Jeanne Mackenzie, and Chris Magadini. Her grandmother, Marian Walker, painter and gardening book author, was an influence on her artistic interests. Other influences are: Emile Gruppe, Ralf Feyl, Robert Noreika and more, past and present.
An award winning artist, Sandy has been juried into exhibitions at Lyme Art Association, Silvermine Arts Center, Rowayton Arts Center, Ridgefield Guild of Artists, the New Haven Paint & Clay Club, and has shown work at various other shows.
Visit her website.