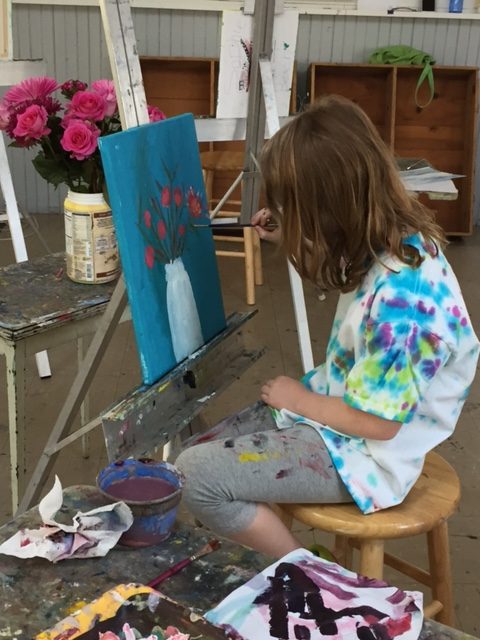 Level: Ages 8-12
March 28 - May 23 (no class 4/11), 2018
Wednesdays
3:45-5:15
8 weeks
Instructor: Georgette Diamandis
Fee: $235
This class is for students ages 6-11 who enjoy and are capable of working at an easel for one hour. I teach the basics of acrylic painting and color theory based on the color wheel. (Please wear a smock and painting clothes)
We'll begin the class with 10-15 minutes of yoga postures and stretches to help the kids unwind from a busy day at school. We'll then get to work in the relaxing art studio where students are welcome to work on projects of their own with personal guidance and instruction.
Students are encouraged to bring in photos of something that interests them or work from my photos of animals. Students will learn every part of the process of painting from how to set up, and break down on their own, including clean-up. I will be circling around giving individual attention to help with the creative process.
About the Instructor
Georgette Diamandis has an extensive education in the arts. She earned a Masters in Education from the University of Bridgeport and a BA from the University of Connecticut. She also has studied at the American Academy of Dramatic Art in New York City and at the Lee Strasberg Acting Academy at New York University. Georgette has been teaching art to children since 2002 — in lower Fairfield County during the warmer months and in Northern Vermont in the winter. Her ability to teach specific painting skills in a subtle and fun format makes her classes unique.  Georgette is also a certified yoga instructor.
More About Georgette Diamandis