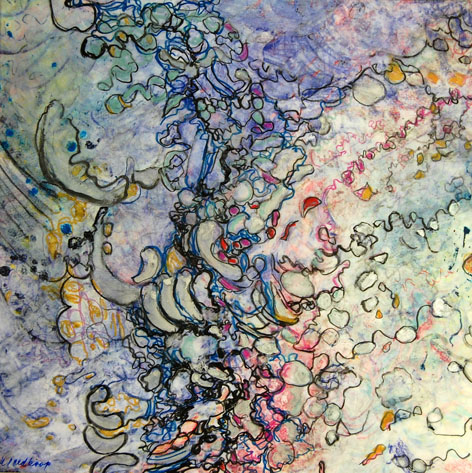 Hanneke is fascinated by the elements and Nature's constant changes of light, color and space. She does not paint a familiar reality.
She makes mental notes and sketches to be developed later in her studio. New images come into existence through the application of oil paints, acrylics, watercolors, printmaking, sculpture and found objects. Her paintings distinguish themselves through the lively use of color and the interpretation of movement and space and exhibit an organic reality and imagination. Painting for Hanneke Goedkoop is a constant exploration through life and art.Connecticut Artist Hanneke Goedkoop grew up in the Netherlands. Depicting Nature is an old Dutch tradition, based on the Naturalism of Jacob Ruysdael, the Impressionism of the The Hague School and the Abstraction of Mondriaan. Since 1982 she lives and works in Darien and Rowayton.
For more information, visit Hanneke's
website
.