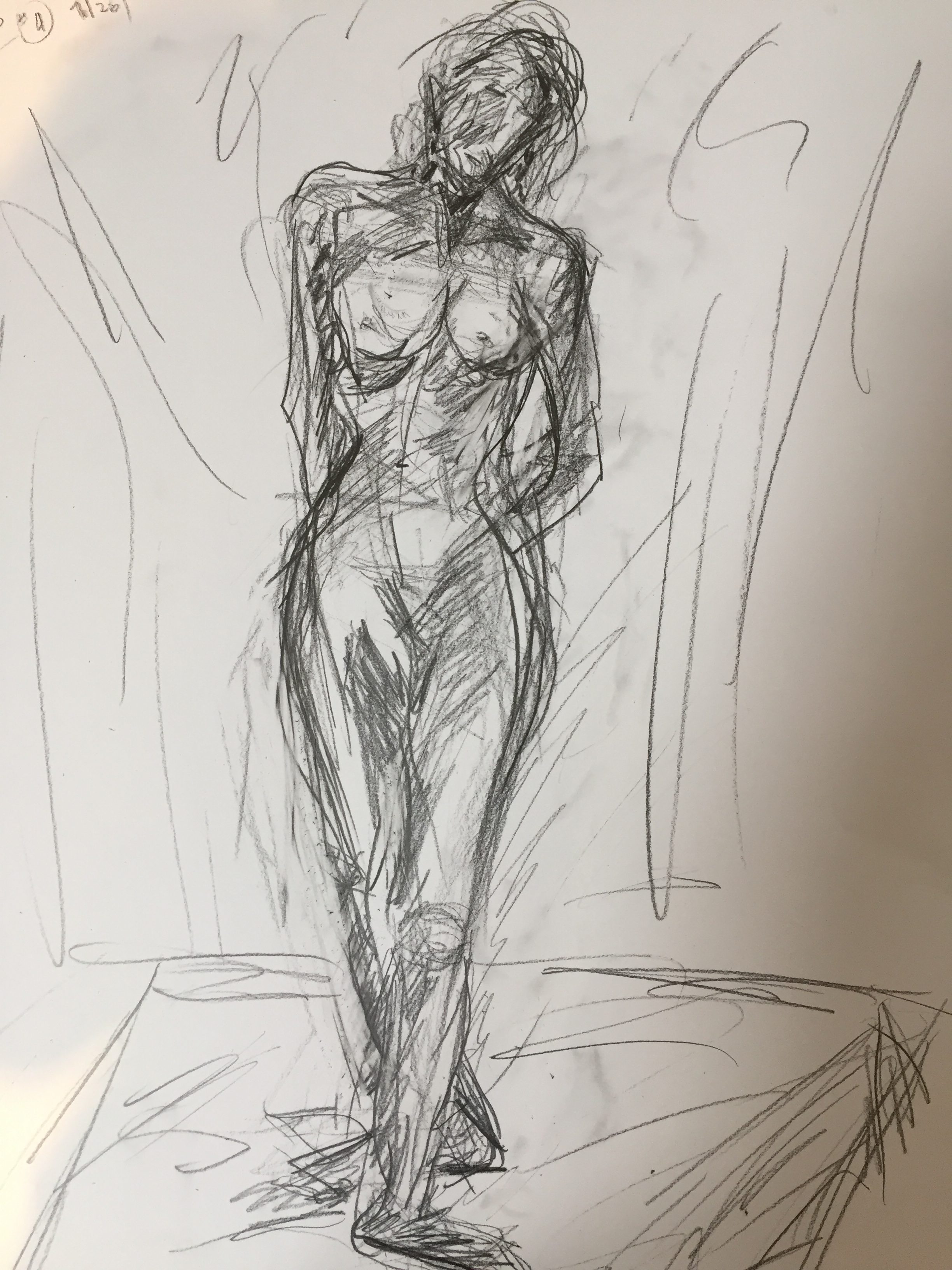 Sept 6 - Oct 25 (no class 9/20 or 9/27), 2018
Thursdays
10am - 1pm
6 weeks
Instructor: Sam Morrow
Fee: $255 (incl model fees)
Price includes live model fee
Sam Morrow will guide the student through all the fundamental techniques, materials and concepts of traditional drawing, including line, tone, volume, form, composition, proportion and much more.
The student will study observed drawing through still life, live models, portraiture and other studio studies, working largely with traditional media such as charcoal and pencil.  Along the way the class will be relating their studies to specific examples of drawing in art history and each class will include discussion and friendly group critiques.
The perfect class for painters wishing to hone their drawing skills.
Pencils
At least two of each type – HB, 2B, 4B, 6B and 8B.
Paper
Large pad of good quality white drawing paper (18" X 24"  90Ib) and same size of cheap newsprint paper.
Erasers
An assortment of pink, gum and kneaded types.
Charcoal
Several sticks of (soft) vine and (soft) compressed charcoal.
Crayons
Several sticks of black, sepia and brown Conte crayons. Also black pastels and chalks will be useful.
Drawing Board
18" X 24" with clips.
Exacto Knife
Exacto knife, scalpel, sharp penknife or similar for sharpening pencils. Also regular pencil sharpener.
Other Useful Items
It is essential that you have something to store your work in. This will constitute a fair amount of drawings by the end of the course. A large portfolio is recommended, but you can make one cheaply if you want to save a few pennies by taping two large sheets of cardboard together.You will also need a tacklebox or similar for carrying your tools, pencils etc…
Note; You will be using many of the above frequently and they may have to be replaced, so be prepared in advance. If you see any materials other than those listed above that you may be interested in using, feel free to purchase and experiment with them.