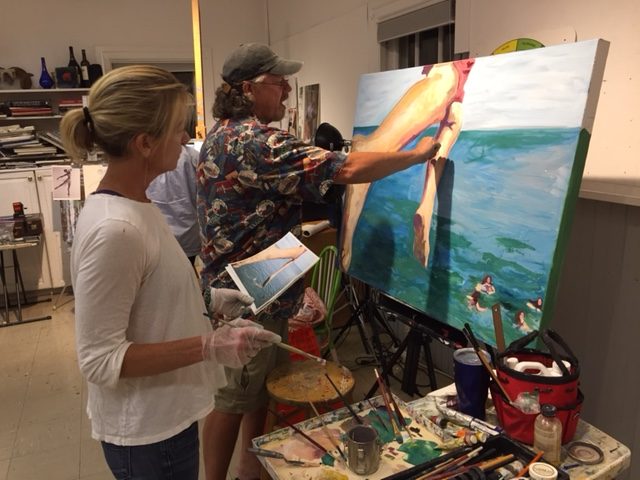 Level: All
March 6 - April 24, 2018
Tuesday
6:30pm - 9:30pm
8 weeks
Instructor: Frank Bruckmann
Fee: $255.00
Learn to paint in oils, pastels and acrylics from photographs (portraits, landscapes, or reproductions of the masters). Learn techniques for drawing, mixing colors, applying your particular medium, and creating your painting. Students are given personal instruction with emphasis on individual needs. Be prepared to paint in the first session (see materials list below)!
Materials List
The easiest thing to buy is a pre-made paint box with paints and brushes included. You usually can buy a box of either oils or acrylics with an assortment of brushes, mediums and palette for about $100 through either Utrech or Artist Supply Warehouse. The boxes are made of wood and usually are around 16 x 20 inches and have a space for canvass boards and a palette.
Paints
1. Large tube Titanium white
2. Alizarin crimson
3. Cadmium red
4. Cadmium yellow
5. Yellow ochre
6. Raw sienna
7. Raw umber
8. Ultramarine blue
9. Cerileun blue
10. Viridian green
Accessories
Sketch pad with 2b and 3b pencil
Vine charcoal
Canvasses 12 x 16 inch or 16 x 20 inch
Paper towels
For Oils
Odorless turpentine
Medium cups
For Acrylics
Plastic container for water
Paper palette
The best brushes I have found are Robert Simmons Signet filbert bristle brushes. They have beige handles with green tips. Buy a couple of each in varying sizes (#2, #4, #6).